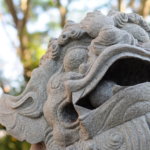 MechaStudioCN English Teacher
Situated on the east coast of China, not far from Shanghai, we are part of the world's largest language training group. We have over 170 schools in China and has been teaching English all over the world for more than 40 years.
Position: English Teacher
Start Date: Rolling Start Dates
Location: Ningbo / Cixi / Yuyao, Zhejiang Province, China
Salary: 11,000 – 14,000 RMB / Month (Based on Experience)
Students: All Ages / All Levels
Working Hours: 5 Days, Evenings / Weekends
Flight Allowance: 9,000 RMB
Accommodation: Allowance Paid
Holiday: 10 Paid Days + All Chinese National Holidays
Other:
– Z-Visa Provided
– Branded Course Materials
– Ongoing Training
– Additional Qualifications Available
– Career Advancement Opportunities
– Up to 3,000 RMB Performance Bonus
Position Details
Situated on the east coast of China, not far from Shanghai, we are part of the world's largest language training group. We have over 170 schools in China and has been teaching English all over the world for more than 40 years.
We are looking for creative, motivated English teachers who have an adventurous spirit and a positive attitude to fill the available one-year contracts. Our school is newly refurbished with up to date technology and facilities including interactive whiteboards in every classroom. Over the three schools we employ over 30 foreign teachers from all over the globe and have great Chinese staff and management. The majority of our students are young learners, aged from 3 to 17. The class sizes are kept small with a maximum of 12 students which allows for noticeable progress to be made and also makes classroom management that much easier.
Applicants will need to have a degree and a credible TEFL certificate. Ideally, we are looking for native speaking teachers from the United States, United Kingdom, Australia, Canada, New Zealand, South Africa and Ireland. Previous teaching experience is an advantage, however plenty of training and support is given to new teachers.
The first school in Ningbo was established in the city several years ago and continues to prosper. Since then we have added two more schools and have plans to expand further in the next couple of years. They are large and modern with excellent teaching resources and friendly, supportive management.
City Details
Yuyao & Cixi – This area of China is ancient and historical with more than 7000 years of heritage – however, it's also growing as rapidly and excitingly as some of the bigger cities on China's developed East Coast. They are clean, green and easy to get around, and Yuyao got inaugurated as a 'UN Global Green City' in 2008.
Yuyao is ideal for people who want to experience Chinese cultures, both ancient and modern, developed and emerging. As a main centre of international trade in the province of Zhejiang, Yuyao is close to some of the biggest and brightest East Coast cities – Hangzhou, Ningbo and Shanghai are all easily (and cheaply) accessible by high-speed rail and bus.
Yuyao is surrounded by mountains, rural farming communities and rivers – there are plenty of places to explore for those with an adventurous side.
Ningbo – Ningbo is one of China's oldest cities, with a history dating to the Hemudu culture in 4800 BC. Ningbo was known as a trade city on the silk road at least two thousand years ago, and then as a major port, along with Yangzhou and Guangzhou in the Tang Dynasty; thereafter, the major ports for foreign trade in the Song Dynasty.
The first character in the city's name ning (宁 or 寧) means "serene", while its second character bo (波) translates to "waves". The city is abbreviated Yǒng (甬), after the Yong Hill (甬山), a prominent coastal hill near the city, like the Yong River that flows through Ningbo (the abbreviation Ning is used more commonly for Nanjing). It was once named Míngzhōu (明州). The character ming (明) is composed by two parts, representing two lakes inside the city wall: Sun Lake (日湖) and Moon Lake (月湖). Only Moon Lake remains.
Ningbo's is a dialect of Wu Chinese, and has preserved many aspects of ancient Chinese phonology. Its original wording mode can be found in classical reference books. Ningbo also has a famous area for nightlife known as Laowaitan which is very popular with foreigners and contains more than thirty clubs and bars. Shanghai is also only two hours away by fast train making it very easy to visit China's most famous city.
You can immerse yourself in Chinese culture in this friendly, vibrant city. Learn to speak Mandarin Chinese, play Chinese chess, or train in Kung Fu or Tai Chi. There are also plenty of opportunities to get involved in outdoor activities such as hiking, bike rides and various sports as well as the facilities you would expect from a good sized city including shops, restaurants, parks and nightclubs.
Requirements
ESSENTIAL
1) Native-Level English Speaker
2) Aged 22-55 (Work Visa Requirement)
3) Hold a BA/BSc Level Qualification, Equivalent or Higher
4) Hold a TEFL/ESL/EFL/CELTA/TESOL Qualification, Equivalent or Higher
5) No Criminal Record
6) Good Health
DESIRABLE
– Previous Teaching Experience
– Previous Experience in China
– Positive, Adaptable, Professional and Committed
What you need to know:
| | |
| --- | --- |
| Location: | Zhejiang, China |
| Contract Length: | 9 to 12 months |
| Job Type: | Full Time |
| Pay: | 11,000 - 14,000 RMB / Month |
| Accommodation Included: | Yes |
| Start Date: | 30th Apr 2018 |
| Application Expiry Date: | 15th Apr 2018 |
| Degree Required? | Yes |
| TEFL Hours Required | 120+ hours |
| Job Reference | CHINA1539 |
| Number of Vacancies | 5 |
---
How to apply
Please login to view application details
---
Disclaimer: