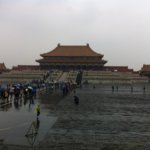 EFL Teacher
Founded in Shanghai in 2000, we currently operate over 30 schools in over 24 different cities throughout the whole of China.
English Teacher – Yuxi, Yunnan Province
Students: 4-16 year old
Class Sizes: 6-16 Students
18 Teaching Hours per week NO OFFICE HOURS!
Salary: 8200RMB p.c.m (£930)
Quarterly bonuses
3000RMB End of Contract Bonus
22 days Paid Holiday
Airfare & Visa reimbursement, Health Insurance
No Hidden Office Hours
Low cost of living, low rent (average 1400RMB p.c.m)
Founded in Shanghai in 2000, we currently operate over 30 schools in over 24 different cities throughout the whole of China. We were established in July 2008 and have become one of the best and most effective English schools in Yunnan province.
We have an ongoing commitment to the support and development of our teachers and students alike. We pride themselves on how well our teachers are looked after both inside and outside of the school and provide a professional, well organised and relaxing work environment. The modern, well equipped school, excellent teaching materials and engaging learning environment means that the present staff consisting of 7 native English speaking teachers can easily help the children to achieve the highest educational standard possible.
Currently, the school houses over 600 students. Ages range from 4 – 14 years old and our students' English levels start from Complete Beginners going as high as Upper Intermediate level. Class sizes vary between 6 – 14 students and are divided according to age and ability. All of our teachers are guaranteed a broad range of classes representing the development and progression of our students. Our school has a very good standing in the Yuxi community and has the well earned reputation of being the best English school in the city.
We are situated 90km south of Kunming which is the capital city of Yunnan province. Yunnan is home to 26 out of the 56 minority groups in China. All of which have their own language customs and cultures.
In Yuxi there are a total of 9 counties, you'll be based in the main area of the city, Hong Ta county. Which is named after the large tobacco company in the local area. The population of Yuxi is just over 2.5 million people. However, in this county alone, there are between 400,000-600,000 people.
Yuxi itself has a feeling of not being too big but also not being too small. There are a handful of western restaurants and you're definitely able to get some much craved home comforts from the local Walmart or Carrefore which is opening next year. One of the biggest advantages of being in this part of the world is the scenery. Around 5km Outside of the city you'll be completely surrounded by stunning mountains, rice terraces and waterfalls. It really is a great place for people who love the outdoors. The weather there is generally warm with around 9 months of sun per year. Temperatures are usually between 25-30 degrees in the summer and around 8-13 degrees in the winter.
When it comes to expat life in Yuxi, there isn't an enormous expat community. However, there are around 80 foreigners in the city. Some of the foreigners are short term and some long term. There is quite a close, family like feel amongst the teachers and staff at the school. Everyone looks out for each other and will do as much as they can to make new teacher's lives as comfortable as possible.
What you need to know:
| | |
| --- | --- |
| Location: | Yuxi, Yunnan, China |
| Contract Length: | 9 to 12 months |
| Job Type: | Full Time |
| Pay: | 8200RMB p.c.m |
| Accommodation Included: | No |
| Start Date: | 14th May 2018 |
| Application Expiry Date: | 30th Apr 2018 |
| Degree Required? | Yes |
| TEFL Hours Required | 120+ hours |
| Job Reference | CHINA1578 |
| Number of Vacancies | 3 |
---
How to apply
Please login to view application details
---
Disclaimer: