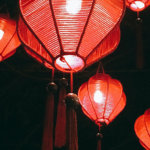 EFL Headmaster
3 year minimum commitment is required for this Headmaster position.  
Please note: a 3 year minimum commitment is required for this Headmaster position.  
Benefits Package
Annual compensation around 320,000 RMB per annum  (£35920) including the following:
• Monthly salary – 20,000 RMB after tax (£2275),
• Housing allowance of 36,000 RMB per annum
• Yearly bonus of 24000 RMB (£2730),
• Flight allowance of 10,000 RMB (£1135),
• Food (10,000 RMB school provided meals during work time),
• Relocation allowance of 5,000 RMB (£570),
• Life and health insurance.
Work visa sponsored
Abilities required:
Direct, lead, and coordinate the multifaceted functions and activities of a primary/elementary school facility.
Effectively evaluate, supervise, coach, and discipline staff.
Demonstrate effective instructional, organisational, and administrative leadership.
Analyse problems, determine alternative solutions, and make appropriate and effective decisions.
Communicate effectively in oral and written form.
Plan, develop, and maintain effective organisational and diverse community relationships.
Lead diversity and equity efforts at a District and building level that are in line with local, state, federal, board
District policies and goals.
Qualifications Required for job role:
PLEASE NOTE: Native English passport holders are the only candidates who are able to obtain a legal Z visa from the Chinese government. Countries included: UK, Ireland, USA, Canada, Australia, New Zealand and South Africa.
Any combination of experience and training that would likely provide the required knowledge and skill may be considered qualifying. A typical way to obtain the required knowledge and skill would be:
Five years of successful teaching plus evidence of successful administrative level leadership experience.
Masters Degree in Educational Leadership or a closely related field.
Possession of a valid Administrative License authorising service as an primary/elementary school principal.
Bilingual/Bi-cultural skills and abilities in a foreign language either a) offered by the District through its immersion schools; or b) needed to communicate with students' family members whose first language is not English is highly desirable.
What you need to know:
| | |
| --- | --- |
| Location: | Guiyang, Guizhou, China |
| Contract Length: | 12 months + |
| Job Type: | Full Time |
| Pay: | 2275 |
| Accommodation Included: | Yes |
| Start Date: | 22nd May 2018 |
| Application Expiry Date: | 20th May 2018 |
| Degree Required? | Yes |
| TEFL Hours Required | 0 |
| Job Reference | CHINA1579 |
| Number of Vacancies | 1 |
---
How to apply
Please login to view application details
---
Disclaimer: