Change your life with a TEFL certificate
If you're a native English speaker or can speak English fluently, TEFL could be for you! Teaching English as a Foreign Language is a fantastic way to travel the world and get paid for it. From teaching young learners in a Kindergarten in China to teaching business English to adults in Spain, there really is something to suit everyone. And the good news is you don't need any previous teaching experience to take part!
Courses in Plymouth
Our range of TEFL courses
One size does not fit all when it comes to TEFL training courses, which is why we offer a wide selection of courses. Most schools look for TEFL teachers to have successfully passed a minimum of 120 hours of TEFL training, so we highly recommend completing at least this amount of training to keep employment options open when you qualify. From a 20 hour weekend classroom TEFL course in Plymouth, to a blended classroom and online learning experience with our 140 hour Premier TEFL course, we offer something to suit every learning style.
With every course you will receive exclusive lifetime access to our frequently updated TEFL Job Centre which advertises TEFL teaching positions in places across the globe. Our courses have been specifically developed by industry professionals to ensure you have the tools you need to step into your first TEFL classroom with confidence. Not only will you receive all your course materials and certificate within the price of the course, you will also be given over 80 pre-prepared lesson plans and activities to get you started!
Upcoming TEFL courses in Plymouth
Location
Dates
Days
Availability
Course Options
Jurys Inn Plymouth
Start: 2nd Dec 2017
End: 3rd Dec 2017
2 Days (weekend course)
19 places remaining
View Options
Jurys Inn Plymouth
Start: 27th Jan 2018
End: 28th Jan 2018
2 Days (weekend course)
20 places remaining
View Options
Course Location
Location: Jurys Inn Plymouth, 50 Exeter Street, Plymouth, PL4 0AZ
TEFL in Plymouth
Immerse yourself in the world of TEFL for a weekend of intensive classroom training. During the 20 hour course, you will learn about modern TEFL teaching methods, English grammar and classroom management. You will also get the chance to create, plan and implement your very own TEFL lessons. It's also a fantastic opportunity to make new, like-minded friends from different backgrounds and expand your contacts list!
What's included

FREE hardcopy coursebook

A reference letter from your course tutor

FREE internationally recognised TEFL certificate

CV support

Lifetime access to our TEFL job centre
Tutor Profiles
Our TEFL course tutors are all highly qualified and experienced TEFL industry professionals. Our TEFL courses in Plymouth are normally held by Asif.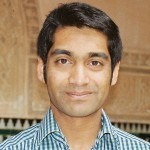 TEFL Tutor Asif
Asif has a degree in applied Linguistics and in Secondary Education. Over his 10 years as a teacher, he has worked across Europe and Asia and also the Middle East!
TEFL Courses in Plymouth, England
2015-11-17T09:50:59+00:00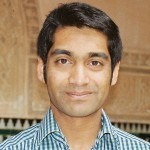 Asif has a degree in applied Linguistics and in Secondary Education. Over his 10 years as a teacher, he has worked across Europe and Asia and also the Middle East!
https://www.tefl.org.uk/blog/testimonials/tefl-tutor-asif/
Course Reviews
FAQ
Please click on the question to view its answer.
Q1. What is the classroom schedule for the 2-day weekend course in Plymouth?
Q2. How many people will there be in the Plymouth TEFL classroom course?
Q3. Do I need to be a certain age to do TEFL?
Q4. Do I need to be a native English speaker to do the course?
Our approach
It's hands on! We believe that it's so much more effective to be involved in practical activities rather than just listening to somebody lecturing at you. This is why during your TEFL course in Plymouth, you will be kept on your toes with activities and games to help you retain the information you learn.
The weekend course gives you the chance to create your very own TEFL lesson and deliver it to your peers. You will also be able to observe the rest of your class delivering lessons and have the opportunity to offer feedback to help them improve.
Our classroom courses are attended by a wide range of people, including school leavers, recent graduates, university students, career changers and retirees!