This past year our blog has covered a range of topics, bringing you stories from our graduates, advice about training and qualifications, and lots of tips for moving abroad to start a career in TEFL! And – if you'll allow us to boast for a moment – our blog is currently ranked 2nd in Feedspot's list of top 50 TEFL blogs!
Since it's the time of year for looking back we've put together a round-up of our most popular blogs of the last twelve months. So here's to 2017, and we look forward to bringing you more useful TEFL-related content in 2018 – watch this space!
Teaching English in Denmark
We interviewed TEFL Org UK course administrator, Donna, who told us all about her experience teaching English in Copenhagen.
"What I liked most about living in Denmark was the work – life balance. Nobody in Denmark works long hours and everyone accepts that people may need time off for family requirements, personal appointments…etc They take a very relaxed and healthy approach to work."
6 books to add to your summer reading list
It might be December now, but this list can provide reading inspiration year-round! If you're in need of a good book or two over the Christmas period then this list is sure to give you some ideas – and each title features an EFL teacher as a protagonist!
"Set a year after the 1989 Velvet Revolution, Necessary Errors' protagonist, Jacob Putnam, is a Harvard graduate who has taken a job as a TEFL teacher in Prague. Jacob and his vibrant social circle of expatriates experience a beautiful city undergoing radical change as the country transitions from communism. Necessary Errors is a rich evocation of life as an English-speaking expat in the Czech Republic during a pivotal and historic time.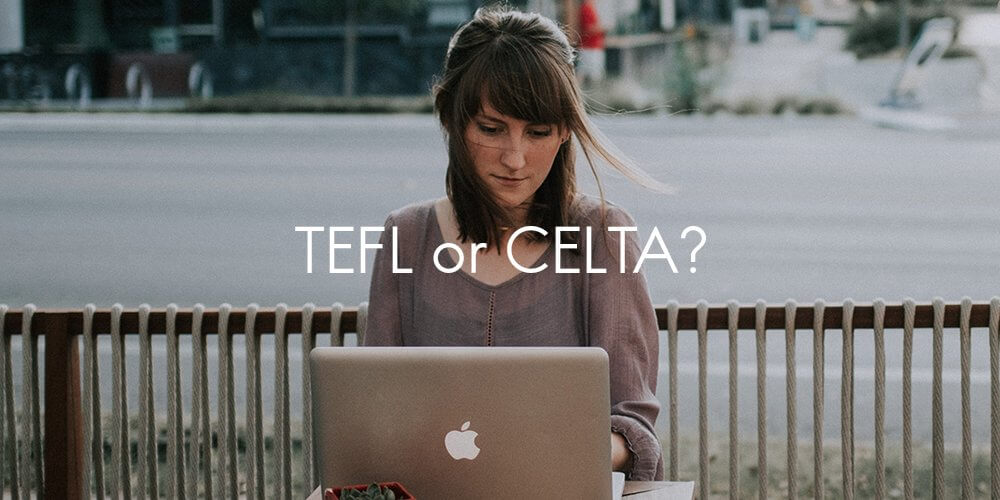 Which course: TEFL or CELTA?
If you're looking to get qualified to teach English abroad you've probably been looking at TEFL courses and the CELTA course and you might be a bit unsure about what option is best for you. In this blog post we've taken a look at the CELTA, which should hopefully clear up some questions you might have about it!
"When you consider starting your career in the EFL industry, you want to know that you will find the teaching opportunity you've dreamed of. You may have heard of both TEFL and CELTA, and it can be quite difficult to decide which course option to choose, as both are entry-level EFL teaching qualifications. It may be that you prefer in-class training, or that you have never done any online study before. It's a bit of a minefield when you start out and don't know how to navigate, especially when you're being bamboozled by all the different acronyms banded about."
Where to find long-term TEFL jobs
A list of where to find some of the best long-term contracts, which includes details of hiring periods, wages, and what qualifications are required!
"South Korea is understandably a very popular choice for TEFLers. Lucrative benefits and salaries, along with a unique and fascinating culture means a lot of TEFL teachers are drawn here. It would be wise to consider teaching here for those wanting a long-term teaching placement abroad."
See the other countries on our list
English Language Assistant in Madrid – Megan
Megan completed her TEFL qualification with us back in early 2014, and in this blog post tells us about her experience teaching English in Madrid. It's full of great information and insights, so it's essential reading for anyone who fancies teaching English in Spain! Check out our Facebook Live interview with her as well! [link]
"I applied for the programme late so skipped the usual British Council or Meddeas agencies and sent my CV directly to the Madrid Ministry of Education, Youth, and Sport. The programme was full but come October 1st I was told there were always plenty of drop outs so they put me on a waiting list. As expected I received a placement that day, and many other Auxilaires I met who had done the same all received placements within a week. In Madrid the programme pays you a stipend – not a salary – of €1000 a month (other regions pay less) for 4 days work a week, enough to cover rent and general living expenses. "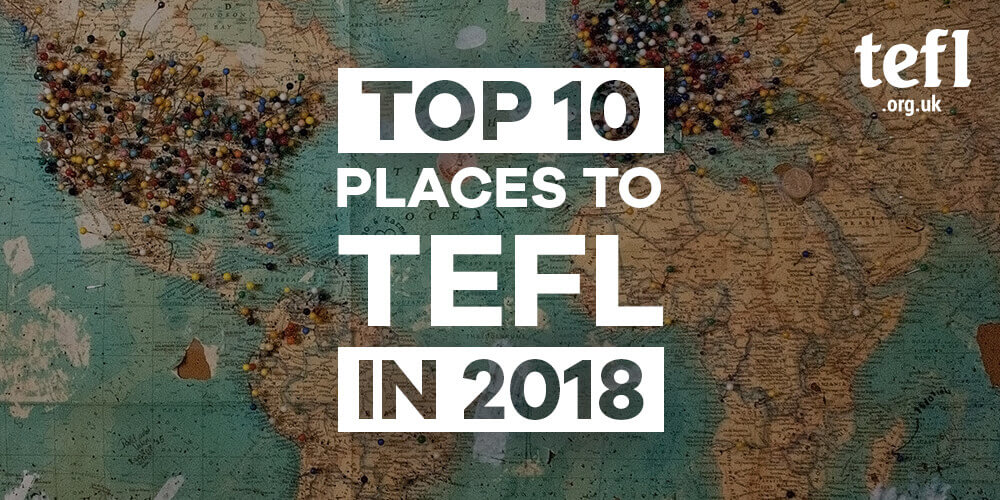 The Top 10 Places to TEFL in 2018
Our list of the top 10 places to TEFL in 2018 was only published last week but it's already proved itself to be a very popular post! If you're planning on starting your TEFL journey next year, or you're looking to move onto your next teaching job, then this list is full of ideas for you.
"Can you really write a list of the best places to TEFL and not place China right at the top? We don't think so! The sheer number and range of TEFL opportunities in China continues to be unparalleled and it doesn't look likely to change anytime soon. China offers so much to those who decide to spend time there; it's a country steeped in fascinating history, offering some of the most incredible cultural and geographical experiences around. And with its rapidly growing economy looking to the future is just as exciting as looking at the past!"
Discover all the countries on our list
Teaching English in Europe as a Non-EU Citizen
We're frequently asked about the possibilities for non-EU teachers in Europe so we put together this blog post with some options. With Brexit on the way UK citizens will soon fall into this category, but whether or not their right to work in the EU will be similar to current non-EU citizens or not remains to be seen. We expect to have more information in 2018 so as soon as we know what's happening we'll let you know!
"We've compiled some information about a few countries in Europe where there are options for non-EU citizens to legally work teaching English. This is by no means an exhaustive list – you could speak to a dozen different non-EU teachers in some countries and get a dozen different stories about how they ended up teaching there – but, hopefully, this will give you an idea of some avenues you can explore!"
See the rest of this blog post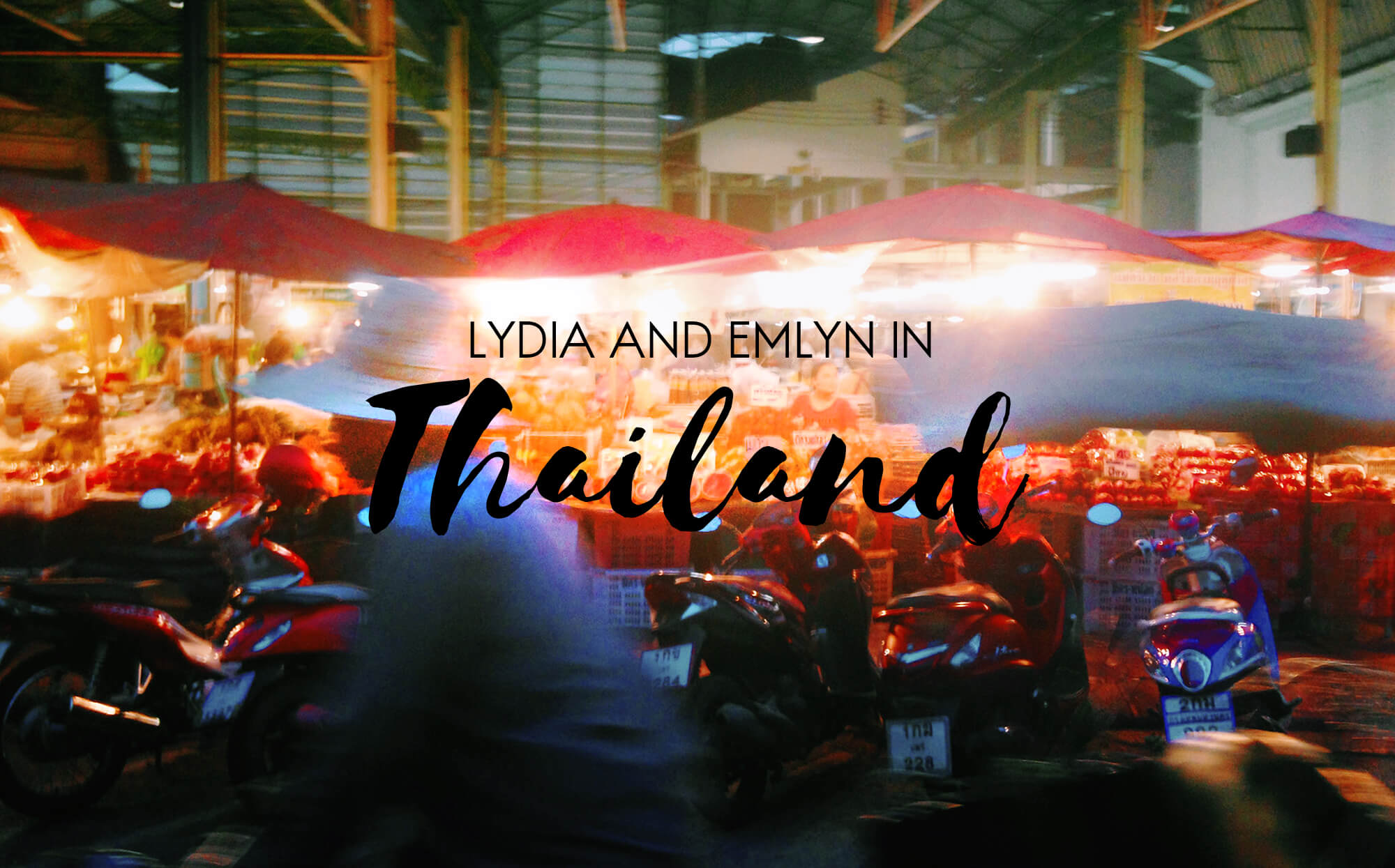 Lydia and Emlyn in Thailand
Lydia and Emlyn are a couple currently teaching English in Thailand (and having an incredible time, by the sounds of it!). They told us about their TEFL journey and what their teaching experience has been so far.
"The idea of being able to travel across the world with a skill that would provide the means to live in different countries and cultures seemed too good to be true. We had both considered a TEFL before we met, but we'd each also had our own worries that being in our early 30's we'd left it too late. It seemed something that people did when they first left University. However, we signed up for the 150-hour TEFL course, and everything started falling into place."
Fake TEFL Certificates
Sadly, we do hear from time to time about fake TEFL certificates circulating, so this blog post details how we ensure that our certificates can't be faked and their integrity is protected.
"When you finally get to hold your TEFL Org UK certificate in your hands those hours spent getting to grips with grammar and TEFL methodology all feel entirely worth it; you've worked hard and earned the qualification you need to jet off abroad and begin the exciting and rewarding life of an EFL teacher! English teachers are in need around the world and, sadly, as demand over the years has grown for these teachers to be TEFL qualified, so has the market for fake TEFL certificates."
Becoming a TEFL Digital Nomad
We've been hearing a lot more about the lifestyles of digital nomads in 2017 and one thing we've noticed with particular interest is how TEFL is becoming an increasingly popular option for those on the move!
"The life of a digital nomad certainly sounds attractive; the freedom to work from anywhere in the world, working from exotic locations and travelling to new destinations whenever you fancy a change of scenery. You see pictures of these digital nomads on Instagram all the time, lounging on beautiful beaches with their laptops and an iced drink, usually captioned something like "Today's office ".