This year we redeveloped our entire course range to make it up-to-date, mobile-friendly and we're delighted to have created the best online TEFL course experience available.
The whole process lasted almost a year, and involved a wide range of skills and talents in the TEFL industry to make the courses as engaging and educational as possible. We were delighted that when we ran beta tests of our latest courses, that between 92 and 99% of students said they'd recommend the new courses.
We're proud to have put a lot of work into this, and we wanted to share some fascinating stats about our course redevelopment process: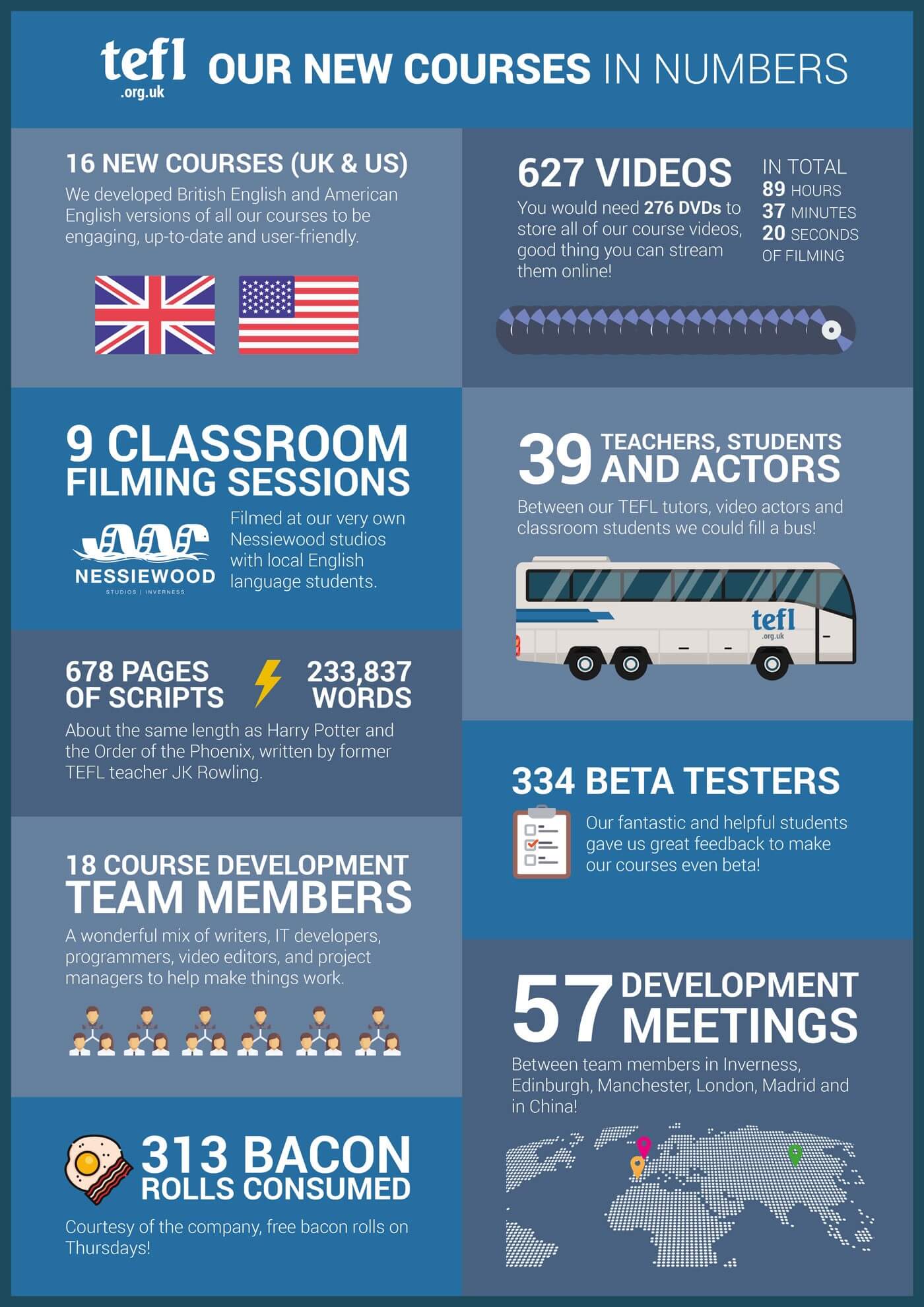 Naturally it wasn't all plain-sailing throughout the process, and we had our fair share of bloopers! You can check out some of the funniest below:
These brand-new TEFL courses are the best way of getting qualified to teach English abroad. Find out more and get started today!